Accelerometer¶
What is an Accelerometer¶
Accelerometer is used to measure acceleration of a body along the X, Y and Z axis.
Experiment for Accelerometer¶
Learning Objectives¶
To find the acceleration of a body along different axises
Procedure¶
Open PSLab Android App

Scroll down to the accelerometer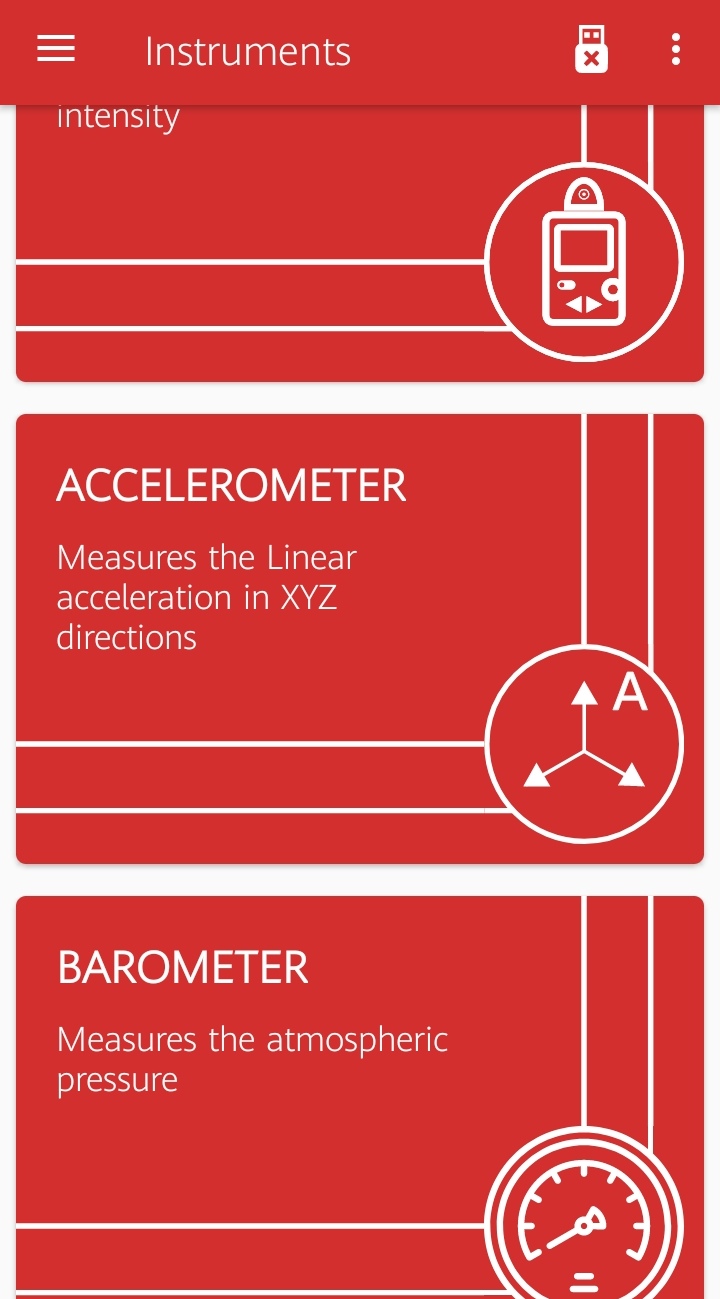 You will see three graphs for x-axis, y-axis and z-axis and there is also the option to configure the Accelerometer using the menu in the top right corner.

Move your device along x-axis, y-axis and z-axis
Observation¶
You will see the acceleration of all the axis

Acceleration is represented in numerical form as well as in graph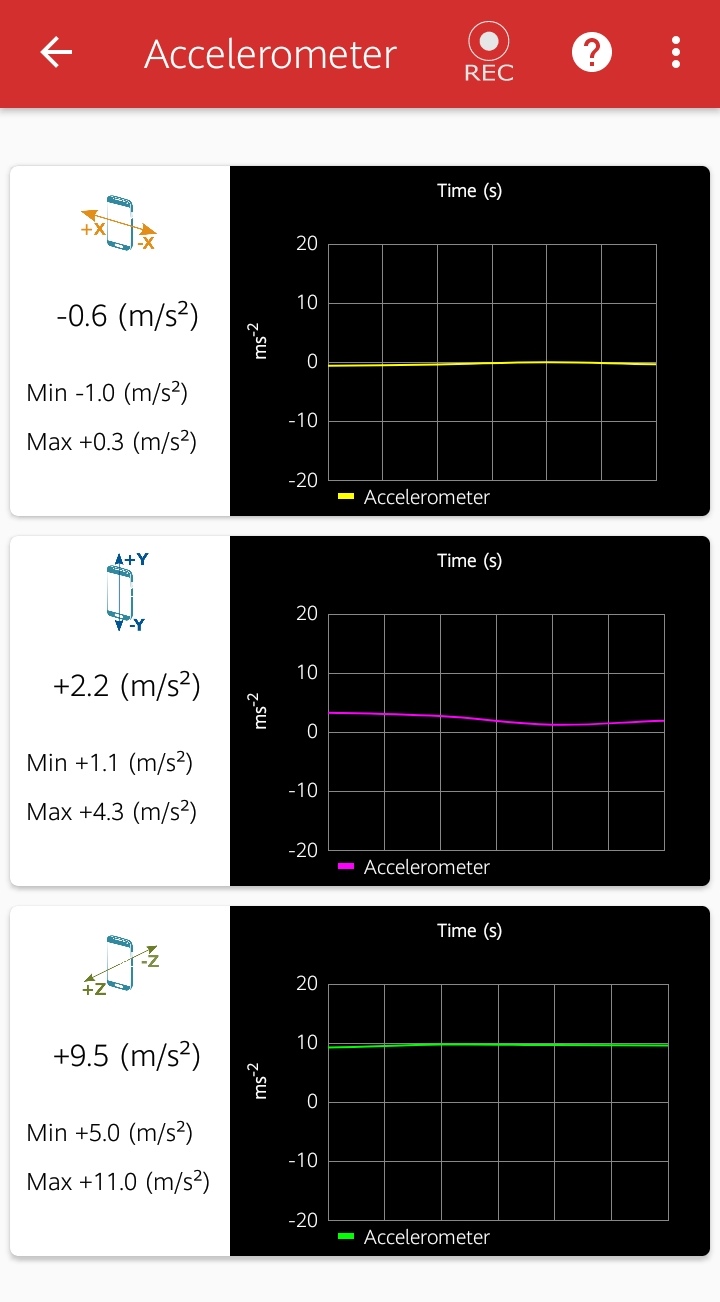 If you move the device along differnet axis you will see the change in acceleration in corresponding tab.