PSLab Desktop Application¶
Currently there is no official distribution for latest development build of the PSLab desktop application. To run the application, you need to build it.
Building from source¶
Prerequisites¶
Make sure that you have Node.js and npm installed.
Download and build¶
Go to the official repository

Download as a zip file or clone the repository

ZIP file: Click on the "Code" button, then "Download ZIP", and extract the file to a directory of your preference

Git clone: Open a terminal and run .. code-block:: text

Open a terminal emulator, or on Windows, either Command Prompt or Powershell, and change to the project root directory.

Run the following commands:
npm install
npm run react-build
npm run pack

PSLab desktop should now be built. 😇
Build artifacts¶
Depending on your operating system, the executable will be in a directory under dist/. To run it:
Linux: ./dist/linux-unpacked/pslab

macOS: open dist/mac/PSLab.app

Windows: dist/win-unpacked/pslab.exe – TODO: check this
Using the app¶
Note: In order to use an actual PSLab device, you will need to have the Python library installed.
First connect the PSLab board and your PC with a USB cable. Then open the app.
You will be presented with a home screen like this: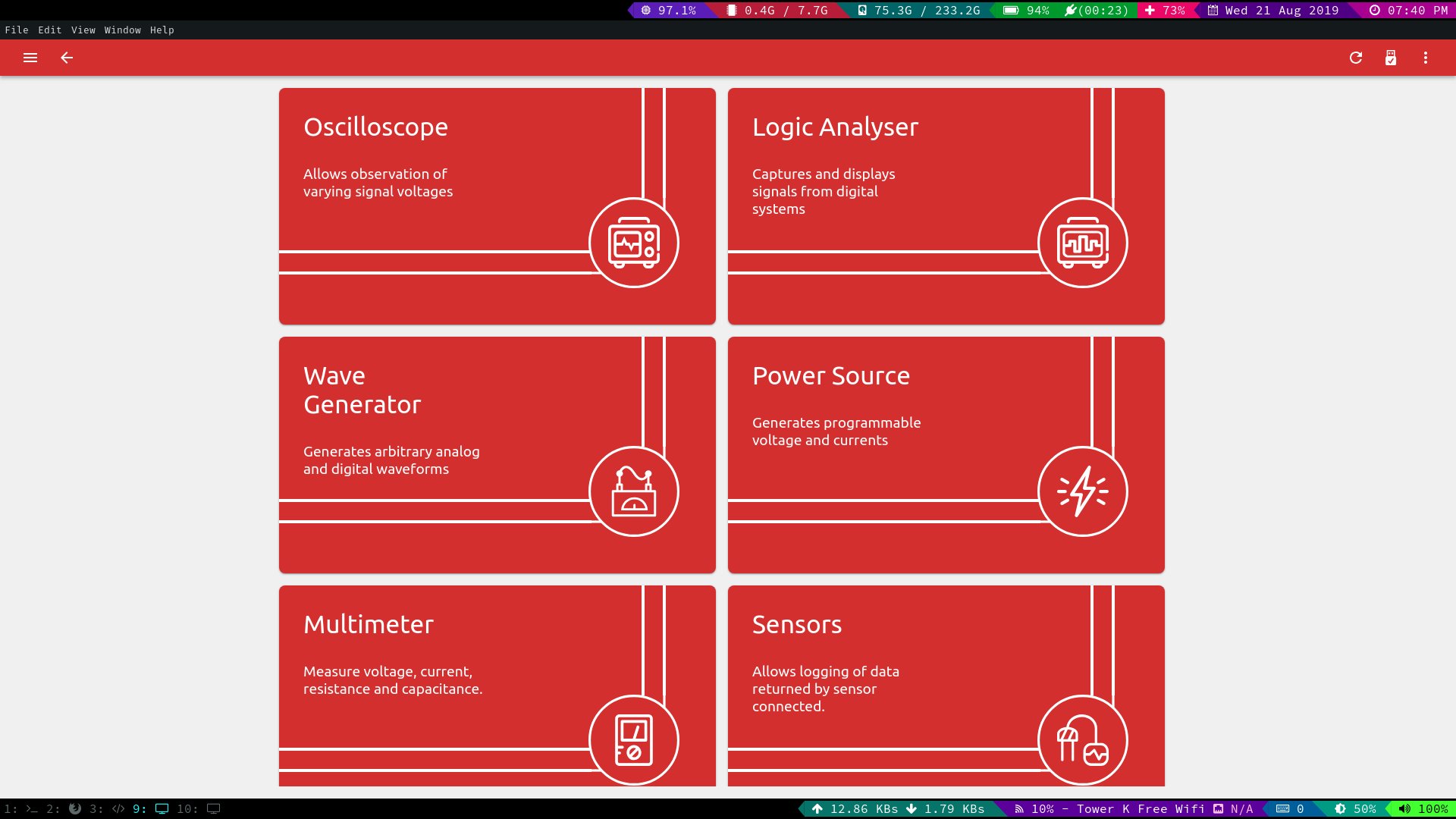 Click on the instrument you would like to use.